3 Day live online event to consciously create your pathway, income and influence
This 3 day program will have you walking away with a strategy on how to:
walk your unique entrepreneurial pathway with integrity while still achieving
the impact, income and influence you deserve
Want to build a sustainable business with integrity that you love?
I see you exhausted from trying to keep up with everything you've been taught online so far by every other guru in business.
You've been lured into the trap of craving 6 figures as a goal or $10k months, which seems heavily out of reach, making you feel like a fake and fraud on the inside.
And yet you're still craving to be of service because, despite the hustle and grind you've come to know now… you dream of more. Or less in fact, less stress, procrastination, overwhelm and self doubt and more flow, integrity, alignment and ease.
You know there is a better way,
a simpler way that feels
authentic to you, well you are right!
I am here to tell you that there is only so much you can absorb in knowledge without embodying it consistently, and
if it doesn't feel good on, then that's why it's not working for you.
I am so glad that you found me, because this is the
exact experience you have been waiting for.
This free 3 day experience is designed to walk you through the 3 fundamentals that you need to master in order to have your business flow.
Understand how to master the 3 things every
entrepreneur wants to master in business
Impact
Self identify the stage of entrepreneurship you are in from my 4 stage system
Uncovering exactly what you need to get to your unique next level, without the procrastination, overwhelm and self doubt
Income
Let's get you set to pay yourself for the magical work that you do in this world
We will be going through what it takes to create and welcome in the Income that you desire
Influence
To create the impact and build the income, you need to have the clients and customers
So this is where we will discuss how to attract them into your world through the power of influence
Now as the incredibly authentic entrepreneur that you are
our focus throughout this will be
how to action with integrity
I cannot wait for you to join!
'Alison, you have changed me for the better!
Having you as my coach has been life changing both for me and my business. I've grown personally, and business-wise. Your ability to see me as a whole person, asking me all the questions and constantly making me conscious about my way of life has left me more evolved as a person. I am more confident about my place in my business, and daring in the choices I make.
Alison is simply the best.'
'Alison has been instrumental in the growth and success of my business.
She uses her intuition as much as her business knowledge to help you both professionally and personally. She has helped me become more conscious in both my business and my personal life and gives me guidance when I need it. Alison really creates magic, but you need to work with her to see it. Thank you so much Alison!'
Here is everything you need to know about this free 3 day experience…..
This is a LIVE experience hosted in a pop up facebook Community, so you need to have this as a priority in your diary 
There will be workbooks sent to you by email to get the best out of the experience, so white list my email address as soon as you sign up
The pop up Facebook Community is going to be a fantastic place for you to network, so get ready to grow, learn and connect
The training is only available for a limited time, and for those showing up and engaging you will be in the running to win prizes!
The all important dates are:
Monday
9 August
Day 1
We will cover impact, understanding your self identity through my 4 stages of entrepreneurship, and how you can use this to keep your momentum throughout the lifecylce of business
Tuesday
10 August
Day 2
We will cover income, understanding exactly what it will take for you to reach those $10k months and create a 6 figure business realistically, authentically and practically
Wednesday
11 August
Day 3
We will cover influence, understanding how to attract your soul clients to you with integrity, so that they are excited to purchase what you have to offer!
Thursday
12 August
Bonus Day
Join me live in the Community for a day when I can get my eyes on your business and you can ask me all the questions you need to move your business forwards, this will be priceless!
*Live events 1PM AEST daily, with replays available in the private
Facebook pop-up community group
The 3 Fundamentals to Flow in Business starts in....
I am so passionate about sharing this with you because
you deserve to find your flow and create a sustainable business that supports you,
in heart, soul and abundance
This is a unique one time event, don't miss out!
Alison Callan is an International Award Winning Clarity & Success Coach, Mindfulness Consultant, Neuro-linguistic Programming (NLP) Practitioner, Speaker and two times #1 Best selling Author. Alison is the Creator and Co-Author of the #1 best-selling book 'The Conscious You', for which she has derived this passion for connecting Entrepreneurs with their most Conscious Selves.
Alison's journey as a female entrepreneur was inspired thanks to her first year as a mum, when she was determined not to buy into the hype surrounding the stress of parenting, and instead chose to create a new vision and belief system for herself to help her overcome potential challenges. This led her to embrace her journey to realizing her human and spiritual potential to consciously create her reality.
An empathic and heart-led purposeful business coach to aspiring and existing female entrepreneurs and career women, Alison started her coaching business in New Zealand whilst on parental leave in 2016, following her calling to become an Associate Certified Coach (ACC) with the International Coach Federation (ICF). She grasped the opportunity to create a career path that felt authentic to her, that was truly satisfying and empowering, rather than sticking to the safe path she thought she ought to follow.
As an acclaimed 'self-development junkie' Alison has combined her Coaching, Mindfulness, NLP, Spiritual and Self Awareness techniques alongside her Business Acumen and ongoing personal development journey, to actively impact and inspire millions of women globally through her coaching, programs, speaking, collaborations, media features and press.
Alison is passionate about helping women make the necessary lifestyle and business changes, enabling them to reclaim their joy, and refocus their minds to create an actively conscious awareness. Her mission is to help and champion the introverted, empathic and intuitive women starting in business or taking their professions by storm, to ensure they step up to be seen, and heard.
Alison doesn't believe that her heart or mind were designed to stay still and her passion for travel certainly has her exploring this beautiful world we live with. For now, you can find Alison, happily living in Brisbane Australia with her two boys, husband, dog and cat.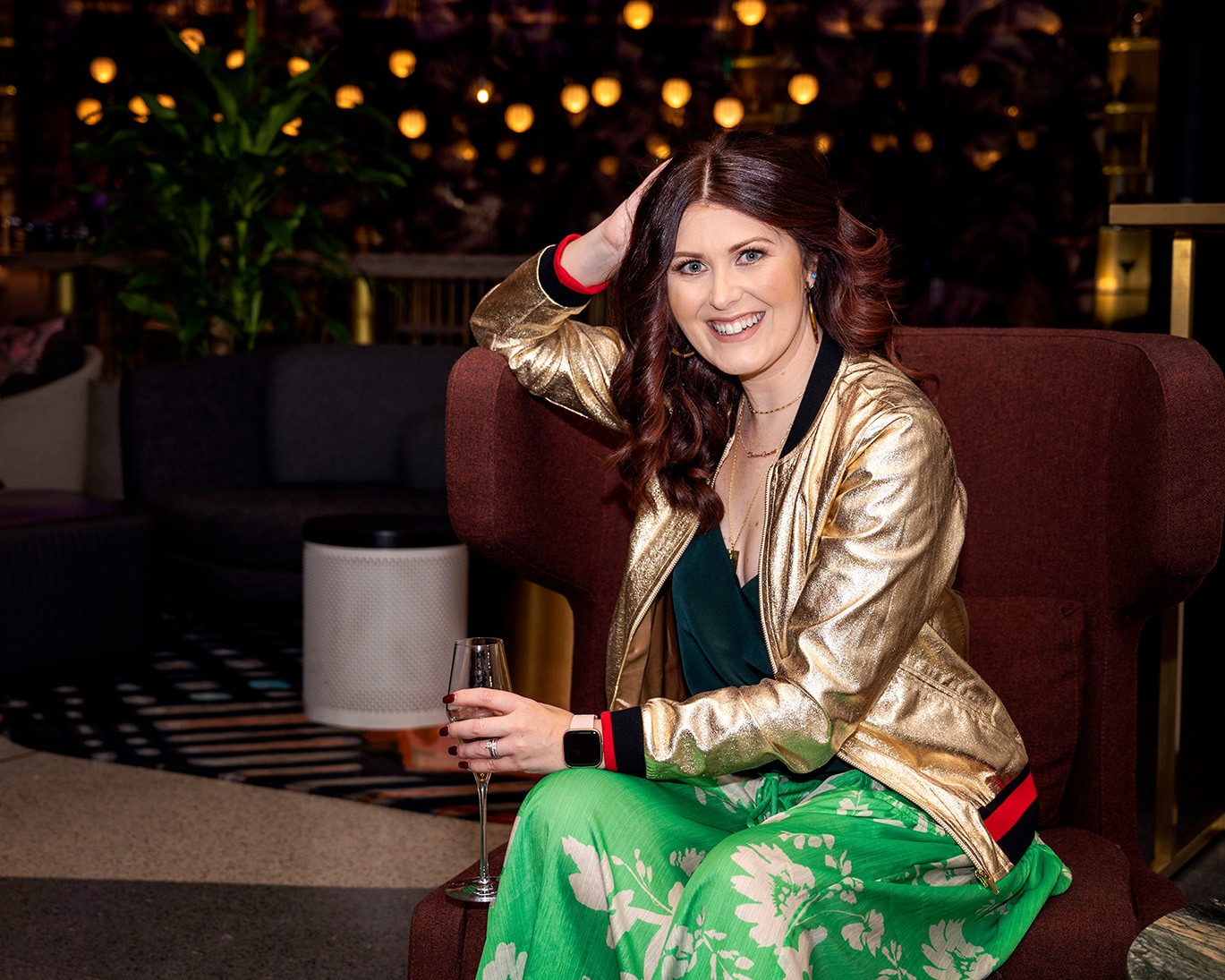 'A massive thank you to you Alison.
You have really helped me define where I want to take my business and what is most important for me to be working on. The systems you have and the questions you ask to help move forward are so valuable and have changed my life. Thank you eternally.'
'Alison is a phenomenal business coach.
She understands my business and I feel 100% supported and that she is really invested in my success. This programme has completely over-delivered and I am only half way through. I highly recommend Alison.'
Reminder
The 3 Fundamentals to Flow in Business kicks off on the 9th August 2021