Very Real challenges aspiring entrepreneurs face without realising:
1. They do not know who they truly are in the world, and therefore are not visible with the confidence and clarity they need to shine as they aspire to. 
2. They do not have a clear personal strategy to activate which enables them to manage challenges and difficult times from an empowered and confident place when they arrive, and
3. They do not understand their unique personal power in the world yet to Consciously Create from a pure place of acceptance and self awareness. 
So much of who we are in Business and how we navigate the world has yet to be uncovered, and in all honesty most people do not want to d o the necessary internal work to learn about themselves so that they can go to a whole new level of fulfilment, purpose and passion within themselves.
I whole heartedly believe that the more we develop our self awareness, the further we will develop professionally, which means reaping the rewards of a highly successful and profitable business.
Can you relate to this?
This is why I created this Interactive Workbook and live video Challenge, to give aspiring entrepreneurs, just like you, the opportunity to make a change and to uncover their own answers to those challenges. 
Are you ready to meet The Conscious You?
And start Consciously Creating your most epic life and Business?
Download the interactive workbook
'Creating The Conscious You', now… and
 Join the Conscious Creation Community to get ready for the live videos where together we will be working through the workbook so that you get the best outcomes possible!
The #1 Strategy You Must Understand and Put in to Place TODAY to Grow Yourself
and your Business!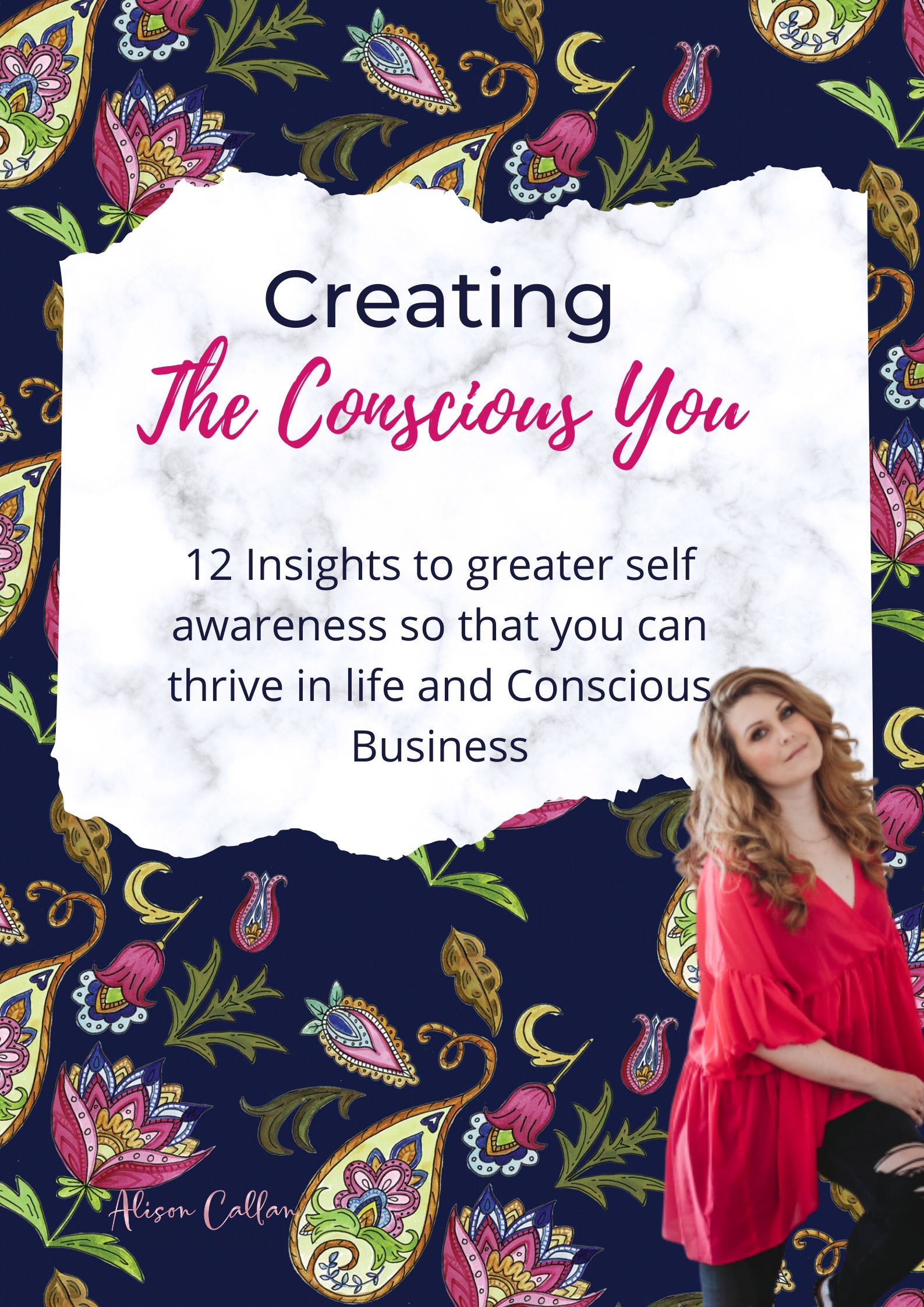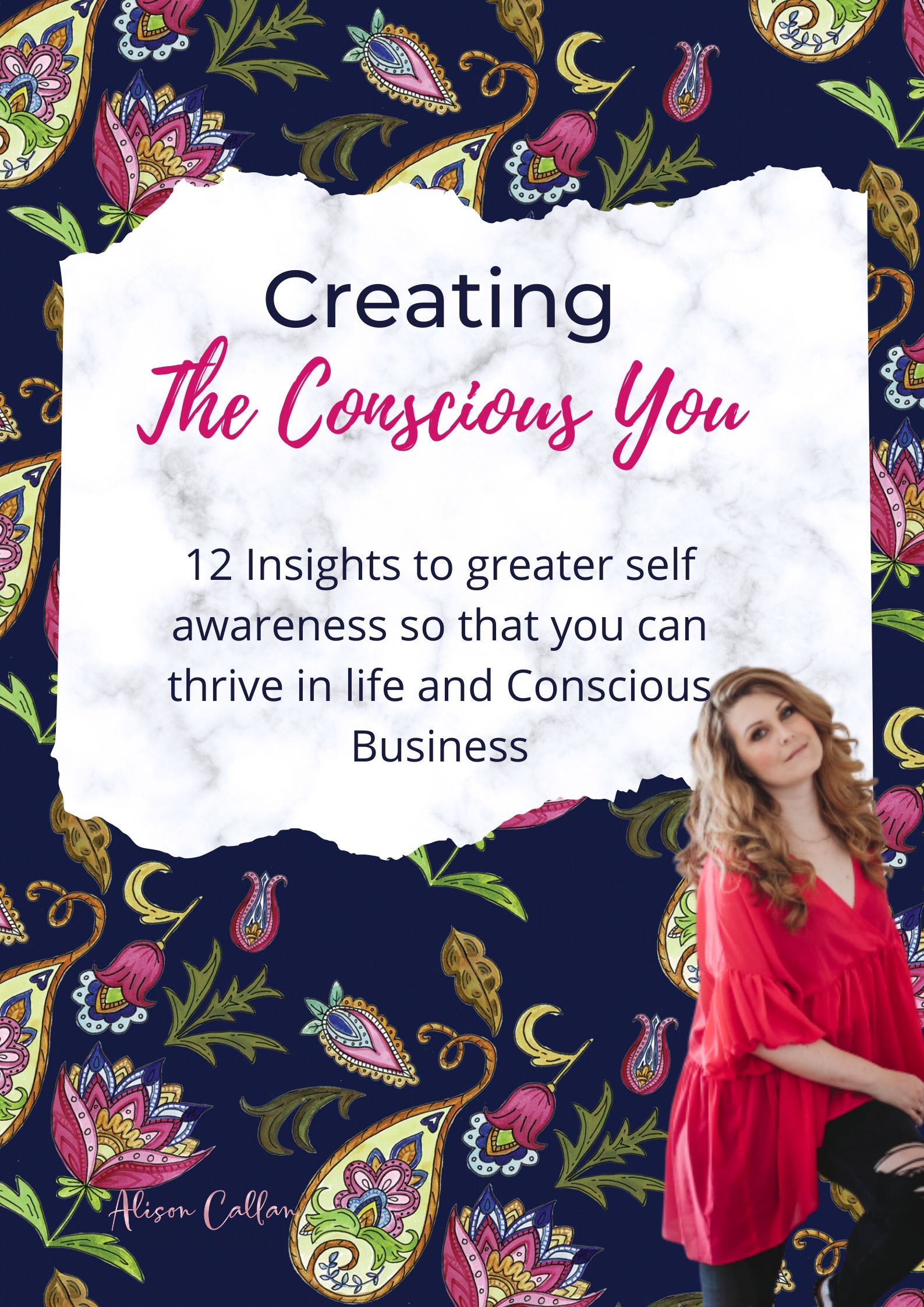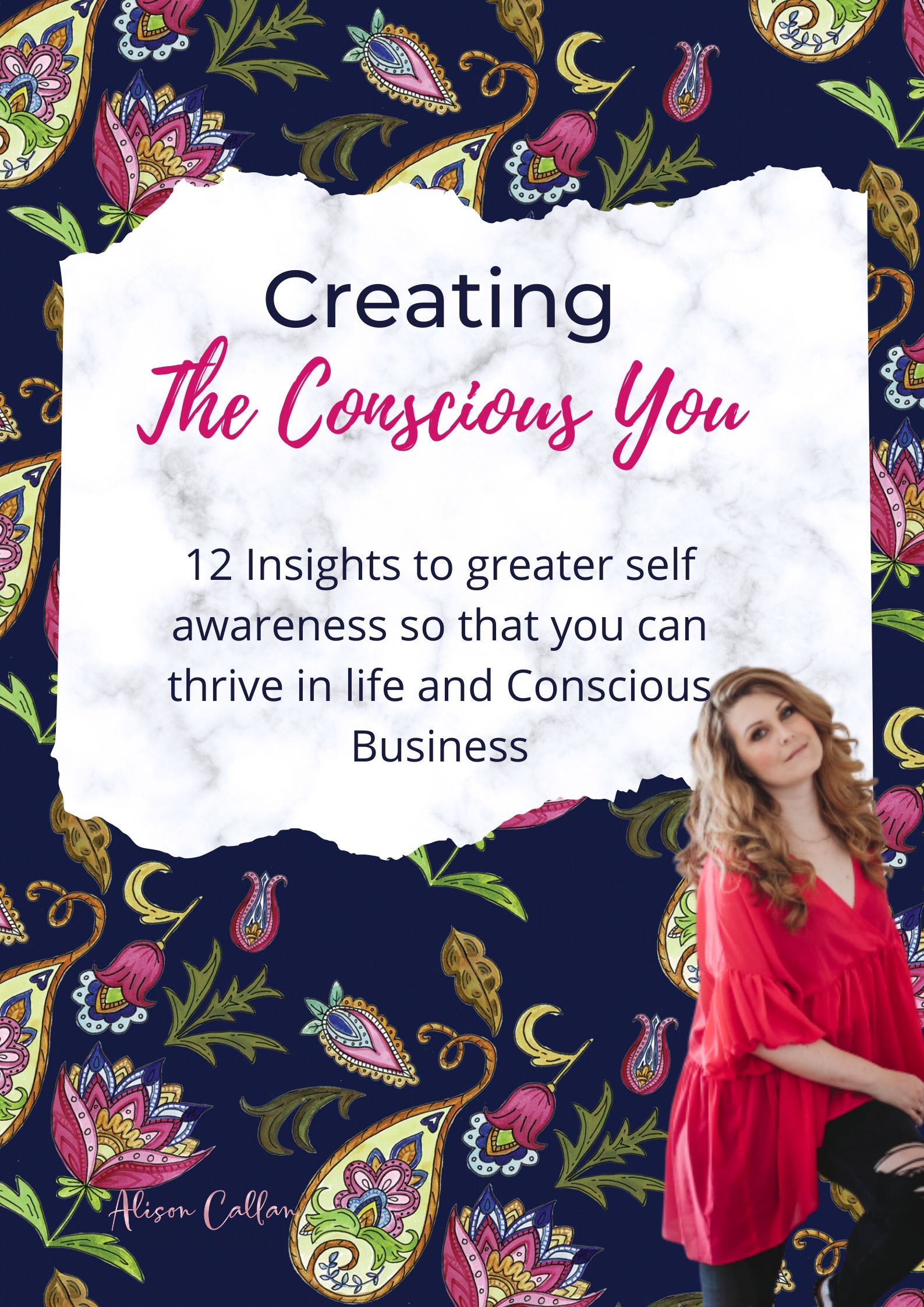 Creating The Conscious You will get you Clarity and enable you to develop your Self Mastery and Awareness and know who you are and how you are meant to show up in the world flawlessly.
Who here is sometimes overwhelmed by all the things they need to do??

ME!!  
Sometimes I don't even know where to start!

But thanks to Alison Callan's Mindset Pathway, things have become way easier for me, to consciously plan and create!

Alison is the queen of planning and she makes it so fun, natural and powerful! 

Every day I fill out her Mindset Pathway to help me be focused and productive!
I love how it starts off with checking in with yourself to see what's alive in one self… what emotions need to be untangled and how to redirect them in an elevated way.

I love being able to work though whatever is going on, then letting it go and rewiring my neural pathway for that day!

Her pathway is the perfect combination of conscious, strategic and intuitive planning and manifesting – going from slightly overwhelmed to feeling like a Queen on top of my game!!
Alison Callan is an International Award Winning Clarity & Success Coach, Mindfulness Consultant, Neuro-linguistic Programming (NLP) Practitioner, Speaker and Co-Author of the #1 best-selling book 'You Are Meant For More'.
Alison's journey as a female entrepreneur was inspired thanks to her first year as a mum, when she was determined not to buy into the hype surrounding the stress of parenting, and instead chose to create a new vision and belief system for herself to help her overcome potential challenges. This led her to embrace her journey to realizing her human and spiritual potential to consciously create her reality.
An empathic and heart-led purposeful business coach to aspiring and existing female entrepreneurs and career women, Alison started her coaching business in New Zealand whilst on parental leave in 2016, following her calling to become an Associate Certified Coach (ACC) with the International Coach Federation (ICF). She grasped the opportunity to create a career path that felt authentic to her, that was truly satisfying and empowering, rather than sticking to the safe path she thought she ought to follow.
As an acclaimed 'self-development junkie' Alison has combined her Coaching, Mindfulness, NLP, Spiritual and Self Awareness techniques alongside her Business Acumen and ongoing personal development journey, to actively impact and inspire millions of women globally through her coaching, programs, speaking, collaborations, media features and press.
Alison is passionate about helping women make the necessary lifestyle and business changes, enabling them to reclaim their joy, and refocus their minds to create an actively conscious awareness. Her mission is to help and champion the introverted, empathic and intuitive women starting in business or taking their professions by storm, to ensure they step up to be seen, and heard.
Alison doesn't believe that her heart or mind were designed to stay still and her passion for travel certainly has her exploring this beautiful world we live with. For now, you can find Alison, as of 2019, happily living in Brisbane Australia with her two boys, husband, dog and cat.